About Joro Dudovski
Joro Dudovski is an electronic music producer who specializes in creating experimental bass music. Check out his work on his website
here
.
Searching for the perfect e-commerce website builder
As a musician, Joro Dudovski wanted to promote his music to a broader audience and sell his digital products directly on his website without any third-party involvement. However, he struggled to find a website builder that met his requirements and fit his budget.
Joro Dudovski used Linktree initially to promote his music, but he found it too limiting in terms of features and flexibility. After researching several website builders like Squarespace and Wix, he realized they were too expensive and complicated for his needs.
Introducing Jemi
Fortunately, after some time Joro Dudovski discovered Jemi, which proved to be an affordable and intuitive website builder for musicians like him. Joro Dudovski found several features of Jemi that make it the best choice for him. Firstly, Jemi was much cheaper than other website builders, making it a cost-effective solution for him. Additionally, Joro Dudovski found that Jemi's website builder was much more user-friendly, making it easy for him to create and customize his website to his liking.
Moreover, Jemi's integration capabilities with different platforms, like Spotify, Apple Music, and SoundCloud, made it easy for Joro Dudovski to showcase his work across multiple platforms. Jemi's website builder also has an intuitive way of building and managing websites, making it an excellent choice for beginners.
Another crucial feature that attracted Joro Dudovski to Jemi is the ability to sell digital products directly on his website without relying on third-party platforms. This feature is vital for musicians like Joro Dudovski who want to earn money by selling their music and merchandise online.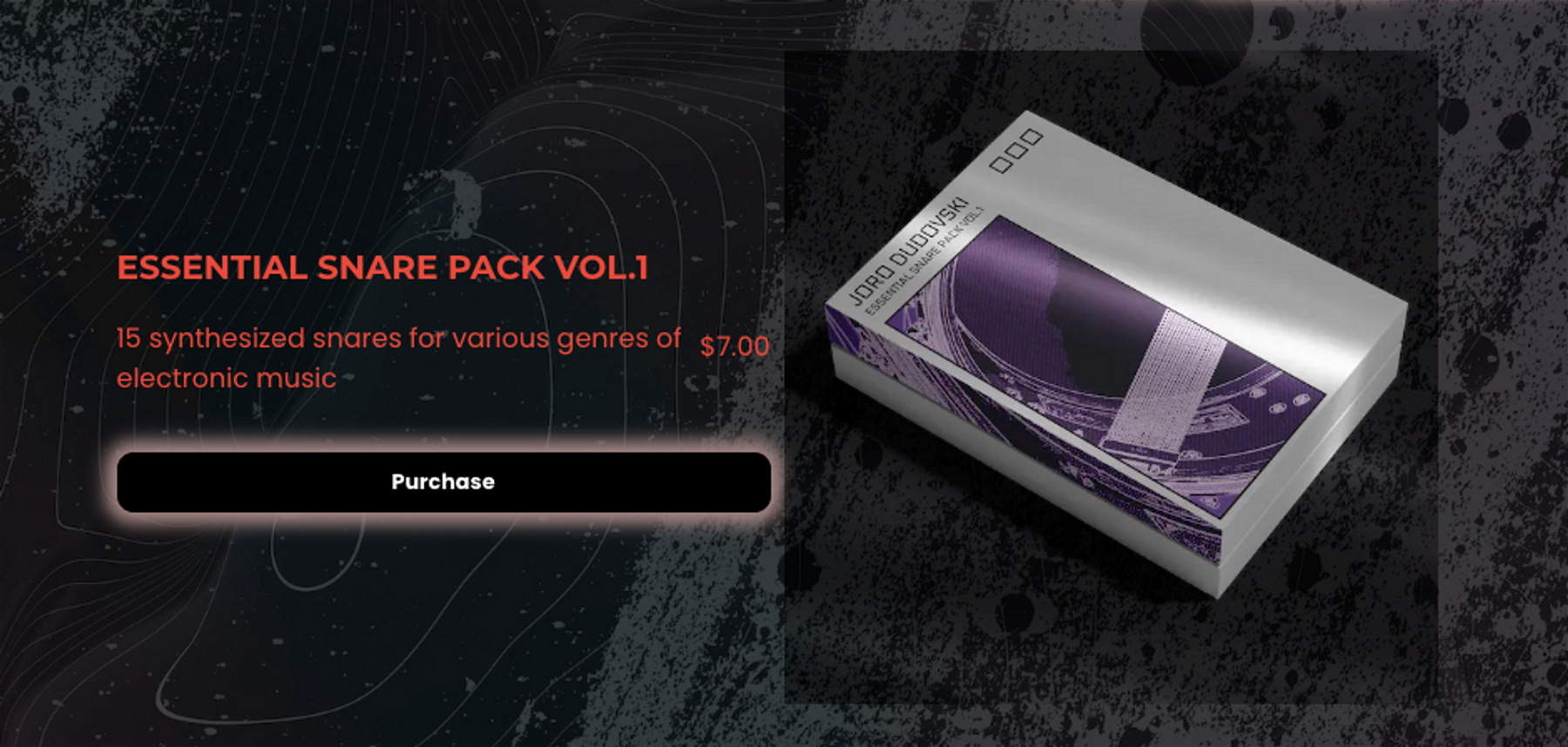 Lastly, Joro Dudovski was pleased with the customer support he received from Jemi's team. As a musician, Joro Dudovski found Jemi's customer support to be a crucial aspect of his website-building process. As someone with little experience in website development, he needed guidance on creating a website that best showcases his music.
Closing thoughts
Overall, Joro Dudovski found Jemi to be an affordable, user-friendly, and intuitive website builder that provided him with all the features he needed to promote his music and sell digital products directly on his website.
Joro Dudovski recommends Jemi to other musicians looking to build their website, even if they don't have a domain name yet. He believes that Jemi's team will guide them through the process and answer any questions that may arise. For musicians looking for an affordable, user-friendly, and intuitive website builder, Jemi is an excellent choice.
"I would recommend it because it's great way to start thinking about building your website even if you don't have your own domain yet and whenever you are ready to do that next step Jemi's team will be there to help you with the process and all the questions that might arise from doing that."
If you'd like to create your own unique Jemi website for your business or personal use, you can sign up for free
here
.